PrimeCare Physical Therapy Brings PT Inside Your Home
PrimeCare Physical Therapy Brings PT Inside Your Home
Written By PrimCare Physical Therapy on June 30, 2021
---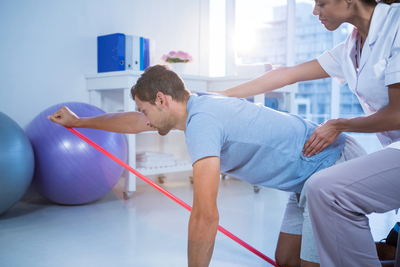 While we always recommend coming into our clinic for physical therapy, we totally understand that some patients have difficulty leaving the house, or may be in a situation where travel is challenging. PrimeCare Physical Therapy in Hampton is pleased to inform you that we offer in-home appointments.
Get Guided Through Exercises and Treatments from the Convenience of Your Own Home
In-home physical therapy is ideal for patients who've undergone major surgeries, like knee or hip replacement, have had a stroke, or have conditions like Parkinson's, MS, ALS, have had a heart attack, or suffered an immobilizing fracture.
Insurance covers in-home PT when you have a qualifying condition. You can file an appeal if for some reason they deny it. If you don't qualify, we can adjust our care to minimize the number of trips to our clinic.
We're happy to come to you, and yes physical therapy will be just as beneficial as if you came to us. Most exercises and treatment methods are mobile and can be performed in your own home. We'll bring small equipment and guide you through each session.
And yes, in-home PT is effective because you don't need expensive equipment and tools for it to be effective.
We come to You in the Virginia Peninsula
Dr. Russ Mosher and Dr. Marquis Jordan are dedicated to serving our surrounding neighboring communities, as well as the town of Hampton, with a personal touch and hometown feel, no matter where you are coming from or what your need for treatment is.
Dr. Jordan enjoys working in a clinical environment that places emphasis on manual Therapies, one-on-one patient care, and evidence based functional outcomes.
Have questions or need to schedule an appointment? Call us at (757) 902-1989 and we'd be happy to help.

Posted In: Physical Therapy In Home Physical Therapy