Physical Therapy During Pregnancy and After Giving Birth
Physical Therapy During Pregnancy and After Giving Birth
Written By Dr. Russ Mosher, DPT on August 24, 2020
---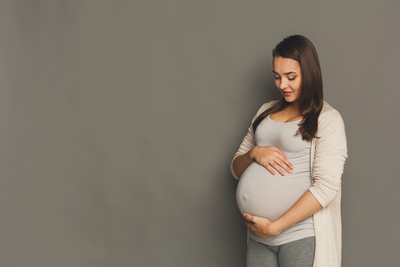 Physical therapy during pregnancy alleviates uncomfortable symptoms that are common during pregnancy, including back pain, without the use of medication. Due to weight gain and changes in posture and center of gravity, many pregnant women experience pain in other areas, especially if a previous injury or ailment is present.
The exercises that you can learn in physical therapy also aid in preparation for delivery as well as the early healing process following birth. Routine physical therapy after pregnancy can reduce the risk of incontinence and strengthen muscles in the pelvic floor.
The Benefits of Physical Therapy During Pregnancy
Back pain is a common discomfort that affects up to 70 percent of pregnant women. While there are many sources of back pain, the most common caused by pregnancy include:
Change in your center of gravity
Weight gain
Additional stress
Change in posture or positioning
Increase of hormones
Specific physical therapy exercises can help mitigate painful symptoms associated with pregnancy. In addition to pain relief, many of these exercises can increase muscle strength in your hips, abdomen, and back, which can help prepare your body for delivery.
The Benefits of Physical Therapy After Pregnancy
Women lose a lot of abdominal strength during pregnancy, and it's estimated that two-thirds of post-partum women experience diastasis recti. These complications can lead to post-partum symptoms such as:
Urinary or fecal incontinence
Pelvic pain
Pelvic organ prolapse
Physical therapy is a crucial step in post-partum care. A physical therapist can teach you how to do abdominal exercises correctly to ensure that you are engaging your pelvic floor muscles with both contracting and releasing techniques. If you only practice contracting muscles, but not releasing them, you can make the symptoms you may be experiencing worse.
Physical Therapy During Pregnancy in Hampton
With over 20 years of experience in physical therapy, Dr. Russell Mosher provides patients with a personalized, holistic approach to physical therapy in Suffolk. Your first visit will include a physical exam and a review of your medical history as well as recommended physical therapy and chiropractic care options.
Do you need physical therapy during or after pregnancy in Hampton? Contact our office today at (757) 902-1989 or schedule an appointment online to get started.

Posted In: Physical Therapy Pregnancy